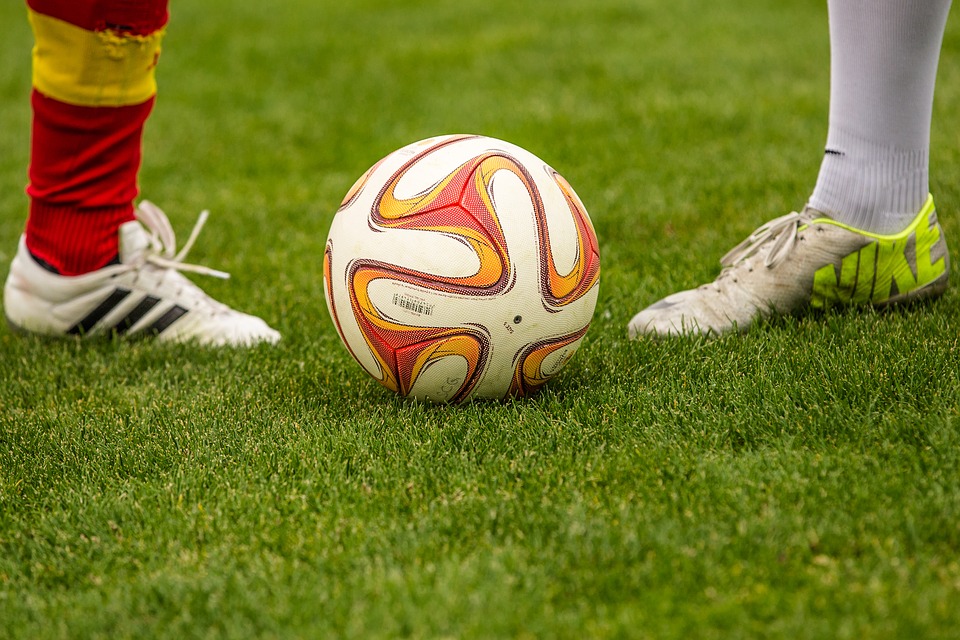 What it is:  Whenever a team is short for a game, they can get up to three subs from the Sub Team.  They can have no more than 13 individuals play in the game when using the Sub Team.  Unregistered players (new to the league) can participate in the Sub Team for one season to give them an opportunity to test out different skill levels and teams for a good fit. After that, the player must be registered in order to participate.  It is free to join and can give players an opportunity to pick up extra games on weeks when they can't make their own games or when they have a bye. 

We use Google Groups to manage sub team lists.  Each age group has their own Google Group. Groups are by invitation only.
How to Join:  If you don't already have a Google Groups account, you'll need to create one by clicking here. (Click here for help with Google Group features)
Team Reps must have a Google Group account to request subs.  Subs must have a Google Group account to see those requests.  
You can use any email address (specify which one in your profile).  If the email address that you use is different from the one that you use to register for the league, you will need to notify the Sub Team Commissioner at the beginning of each season so you are not deleted from the sub pool (unregistered players are deleted every season).  
You may choose more than one Group (Open, Masters, GM or GGM).
Players complete the form (click here to be taken to the form)  
Team Reps email the Sub Team Commissioner (SubTeam@fwsasoccer.org) for an invitation to join. Include your division and team name.
Once we have your information, we'll send you an invitation for membership in the group(s) you  requested.  Please allow a few days for processing requests and receiving an invitation.
Sending and Responding to Requests:  Team Reps will send a request from the Google Groups website. If you are a member of that group, you'll receive an email in your specified account. 
Team Reps should include the date, time, and location of the game, as well as how many subs are being requested in the subject line.  Request should also include Team name and jersey color.  You can express a preference for a specific position player needed, but the sub is not required to play that position. 
Subs, please respond using the reply button - everyone on that sub pool can see your response.  Please give your full name in your response.  The first sub to respond to a request gets to fill the spot.  In the event of a disagreement, time stamps on the Google Group web page should be used. 
Please keep email traffic to a minimum - remember EVERYONE on the sub pool gets these emails.  In an effort to lessen the barrage of emails, please take conversations not related to whether you can play the game off the sub pool system. 
Notes:
Players may only sub for 

ONE game per day.


No requests for a specific sub.

Subs are placed in the specific order that they are received.

Teams requesting the sub shall provide a jersey for each sub, if needed.

If you request a sub, that sub should be given the option of playing a) as much as they feel comfortable playing, and b) in the position that they choose.

When using subs, you may have a maximum of 13 players (including subs) during the game. Players in excess of the 13 cannot play, even if you need to bench your own players so teams will need to know which of their own players have committed to playing in a game before the start of the game.  

So, please help your team rep out and respond in a timely manner if you can/can't make your game.

If subs cannot be obtained from your age bracket, team reps can request a sub from other age appropriate groups.

Team reps must notify the Sub Pool Commissioner if any sub fails to show up at your game with no prior notification. That sub will then be warned and if it happens again, she will be removed from the subs list for the rest of the season

.

Requests for more than three (3) subs must be approved by the Division Commissioner and the Team Rep for the opposing team.  If a team must request more than three subs to avoid a forfeit, they can only have 11 players total at any point during the game. 

Please do not post requests for players for other leagues, indoor, or attempt to sell members merchandise, services, etc.  

Please make every effort to only send out a sub request when you know that you need a sub. Rescinding a sub request, while not prohibited in the rules, causes confusion and is highly discouraged by the board. Also, be aware that if the sub does not get your "rescinding" email and shows up at the game, the sub must play and any player beyond the 13th cannot play.

To remove your email address from the sub Google groups, please email the Sub Pool Commissioner

.
Questions:  Contact the Sub Pool Commissioner here.